Annual Convention
"Break Bad" in Albuquerque @
Summer Operations Conference
August 3-4, 2013
Staybridge Suites North
Albuquerque, NM

Why attend? Let last years attendees tell you:

.
Featured Vendor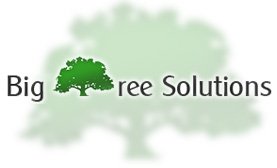 For all your printing needs for your RDS, look no further than City Print! The newest vendor to the RMDA! Contact us with any questions about printing.
Featured Service

Delivery Now has been delivering meals to Central New Jersey since 1992. Paul Birrell, RMDA Treasurer, started Delivery Now almost 20 years ago and been an integral asset to the RDS industry for many years. Delivery Now prides themselves in their exceptional service in giving the customer what they want, how they want it and in the way they should expect it. As Paul says to his customers, You Deserve it Great Today!
Conference Calls
Log-in to listen to conference calls.
Welcome
The RMDA is a dynamic and proactive organization which is the only organization worldwide that represents the $400 million restaurant marketing & delivery industry.
What are the benefits of becoming an RMDA Member?
Interact within a community of dozens of other RDS operators who go through the same trials and tribulations on a daily basis that you do.
Participate in monthly webinars, teleseminars and conference calls on many topics relevant to our industry
Learn from others mistakes, before you make them!
Attend our International "Members Only" Convention in Las Vegas, NV.
Why attend the convention?
Learn about the newest trends in our industry.
Learn about the newest technologies available to RDS owners
View menus, postcards, newsletters and other marketing material from RDS's all over the world (We have members in North America, South America & Africa. We are actively seeking members in Australia, Europe & Asia!)
Participate in breakout groups covering an array of topics. Topics in the past have included Online Ordering, Corporate Catering, Pharmaceutical Catering, Earning Repeat Customers, Customer Loyalty, Designing Menu Guides, Community Relations, Adding Takeout Options in Addition to Delivery, Internal and External RDS Competition along with many others.
Social Networking
Upcoming Events